Screen Printing
Spot Color
We offer spot color screen printing on all types of sportswear in up  to six (6) colors.
Our standard minimum order for spot color screen printed garments, unless otherwise indicated, is two (2) dozen.
We print on manual screen printing presses–each garment that you receive from us is hand printed.
                   Process Printing
Process screen printing is a method using 4 special colors (cyan – magenta – yellow – black). With special inks and on-press techniques, a rainbow of colors and shades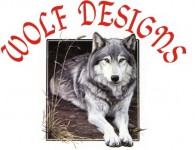 can be produced. Because of the great amount of time to modify art work and generate process separations, our minimum order is 125 and minimum 3 week lead time . For realistic photographic or full color printing of shorter runs, see our latest technology color laser digital imaging.
Standard Imprint Sizes
(1). Logo size (also known as "breast" or "heart" size).  This is the typical imprint size for a company logo printed on the breast area or sleeve of a shirt.  The logo imprint size is any size 4″ X 4″ or smaller.   The typical logo size print is 3.25″ X 3.25."
(2). Full size.  This is our standard imprint size.  This imprint size is for printing across the full front or full back of the shirt.  The full size imprint can be up to 12 1/2″(W) X 14″(H)
(3). Youth size.  8.5″ X 8.5″
(4). Ball caps.  4.5″ X 2.5″ (Consider embroidery)